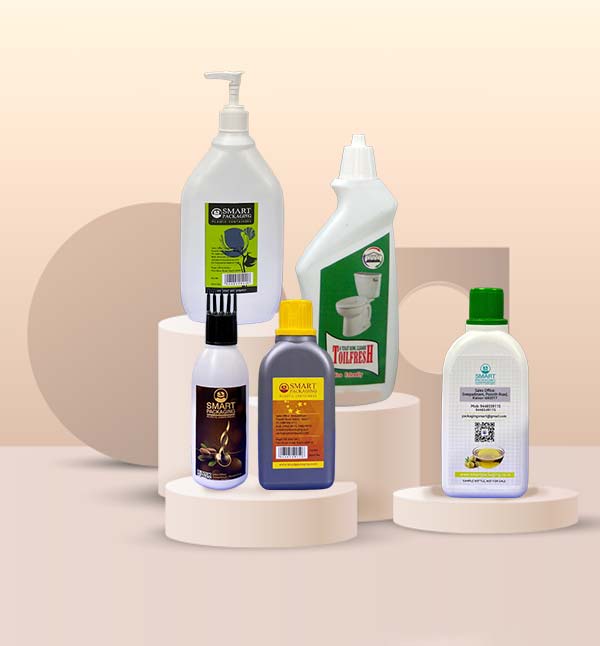 Welcome to Smart Packaging!
SMART PACKAGING is a leading professional team in the field of modern plastic containers/Jars/Bottles/PET Bottles. Our team is established with a focus on promoting a wide variety of innovative and cost-effective plastic bottles using almost all grades of high-quality polymers for various packing needs.
Smart Packaging is a leading customer-centric packaging solutions provider and manufacturer in Kerala, India. Our company specializes in customised packaging solutions for mid- and short-runs, serving customers in the pharmaceutical, dairy, household chemicals, food/nutraceuticals, industrial/specialty chemicals, water, and beverage/juice sectors. Smart Consulting, a division of Smart Packaging, provides custom designs and labelling services for nutraceuticals, chemicals, and pharmaceuticals. Having four production facilities in Kerala, Smart Packaging is one of the leading plastic bottle manufacturers. Smart Packaging's integrated network consistently fulfils the needs of a wide range of customers with reliable and cost-effective solutions.
Industrial and agricultural packaging from Smart Packaging is designed to provide a perfect combination of package integrity and usage convenience, which makes our containers the perfect solution for storage and dispensing. Our containers for specialty chemicals are carefully engineered with transportation, storage and use in mind, since we know people are selective when it comes to handling them.
Why Choose Us?
"We are committed to meet customers' needs and expectations by delivering competitive services and solutions through continual improvement of our systems".

Get Free Product Samples!
Add products to cart & Send Your Request.